The Role of Technology in Managing Alternative Investments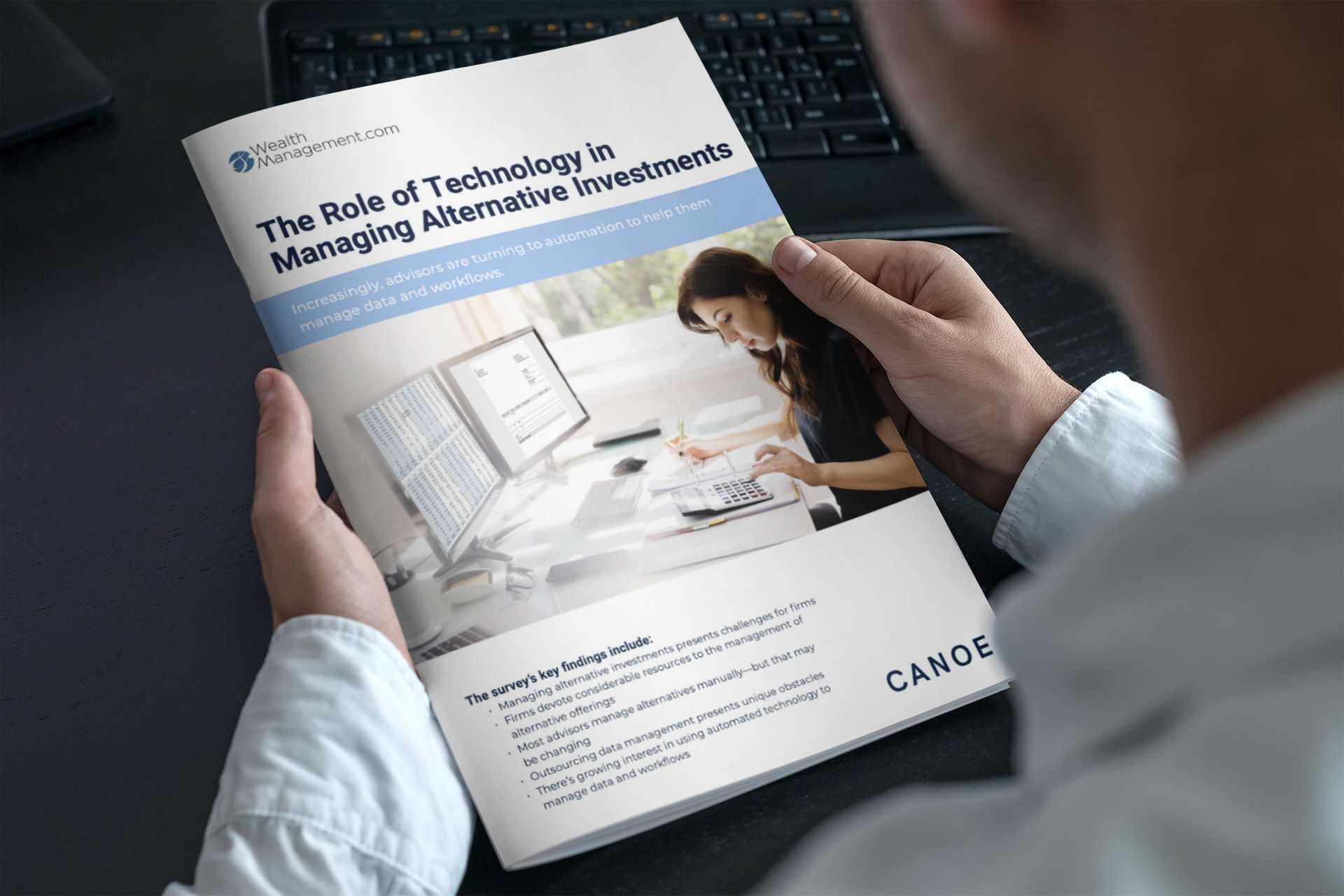 Increasingly, advisors are turning to automation to help them manage data and workflows.
No matter a firm's size, alternatives may present advisors with operational challenges, including complex document collection workflows, difficulty managing unstructured data, and additional cost pressures. Advisors appear to be looking to automated technologies to more effectively manage these operational challenges.
Recently, WealthManagement.com and Informa Engage surveyed 400+ financial advisors on behalf of Canoe Intelligence to better understand how advisors are using technology to manage alternative investment reporting.
The survey's key findings include:
Managing alternative investments presents challenges for firms

Firms devote considerable resources to the management of alternative offerings

Most advisors manage alternatives manually—but that may be changing

Outsourcing data management presents unique obstacles

There's growing interest in using automated technology to manage data and workflows